Recently, I've been posting a lot about
critiques
(but still not as many posts as I did about
worldbuilding
…). It started with a
contest
, which is now coming to an end.
But no good contest is without results, right?
(Seriously though, am I right? I'm not exactly a professional contest holder…)
Regardless of whether results constitute a good contest, this contest has them.
So. I guess before I begin, I'd like to take a sentence to say something very important: to those of you who did wrote a story, even if I didn't pick you as one of the top three, I'm still blown away (*grabs laptop to keep from flying out the window*) by the quality of the stories written in such a short time. Just because I didn't place you doesn't mean your story is bad, it just means I was biased toward someone else. Oops.
Anyway, I'll be contacting everyone about critiquing stuff for them.
…
… Oh, right, results.
I suppose we start with… hmm… how about I do honorable mentions, first?
HONORABLE MENTIONS
(in no particular order)
-Lela; I thoroughly enjoyed the unique (and surprising) twists throughout your story. The conflict pulled me in almost immediately. (Lela's story is titled "Live Bait", and according to the first paragraph has nothing to do with worms. It only gets better.)
-Almirah; I was hunkering down to read it quick before going to sleep.
Thanks for keeping me awake thinking for far too long about the themes and plot of that little beastie. (Almirah's story is titled "Inked Dragon", and I can't talk about it right now because talking about it makes me sad.)
-Ezra; Your story…
Yup, that's it. All I got for you. "I laughed, I cried, it moved me, Bob." (Ezra's story is titled "The Story of My Life" and is a comedic satirical tragedy that earns the award of being the only story to incorporate the prompt he used.)
THIRD PLACE
The prestigious award of third place goes to... Brandon; his story is untitled, but it's a fabulous little tale with a great message and a unique twist. His story, assuming I obtain his permission, will be posted on this blog in the near future (most details on that later).
It's a story worth reading twice [or four times, like me]; just to make sure you fully absorb the themes.
SECOND PLACE
The even more prestigious (not to make Brandon feel bad or anything, but I know he can take it) award of second place goes to...
Michelle
; her story is titled "Faeries of No-Lake". The beginning sentence pulls you in with half a dozen questions. Then it keeps making you ask more and more questions as you're pulled along non-stop to a rather disturbing yet delightful end. With a conflict (and clever use of the prompt) that keeps building, I thoroughly enjoyed reading. You will too, when (and if, I suppose) it gets posted here.
And finally.
That thing we were talking about.
"Winners, but no losers", right?
Well, we've got a problem. I still haven't announced the winner of the contest. Time I get to it, then.
FIRST PLACE
And because I don't really need an announcement tag but felt there should be one for consistency, first place goes to...
Madelynn
; titled "The Stench of a Dragon's Throat", her story starts off rather humorously, and then… well, keeps the humor going as we're subjected to the terrors surrounding a town doomed to die. All because the blacksmith didn't wake everyone up the second he found a giant eyeball blocking the entrance to his forge. (Yeah, I'll leave you with that… it's worth a full read to fully appreciate.)
Huzzah!
(That's what we do at this point, right? Throw confetti and post gifs of people clapping?)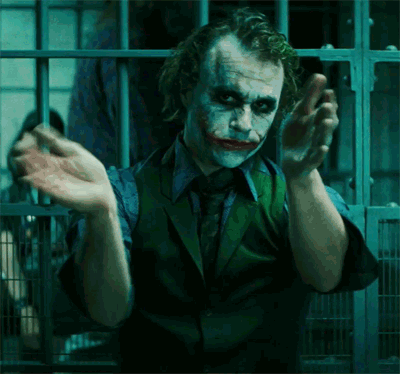 (or do we post less creepy clapping gifs? I'll post one just in case:)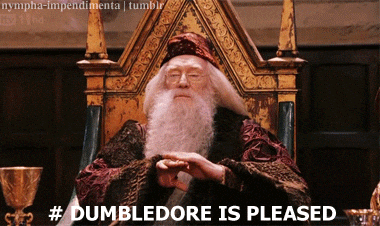 Now, one last thing (okay, two last things). First, I'll be starting a new "series" of posts in August, which I'm most affectionately calling "Allies in August". Alliteration astounds us all, doesn't it? So yes, I'll be standing on my internet soapbox and proclaiming my views on the ally, the hero's backup. His place in the world, her right to good portrayal, and his necessity (or lack thereof) to the story.
Second last thing, those short stories. If I get permission from the top three places, I'll be posting their stories on my blog on Wednesday afternoons/evenings in August. Assuming they all consent, those dates will be:
Brandon's story: August 5th.
Michelle's story: August 12th.
Madelynn's story: August 19th. (Possibly accompanied by something else… we'll see, hm?)
Third last thing (which wasn't on my list), I again congratulate everyone who entered. It was an honor to read your writings. And I'll be contacting all entrants very soon about their prizes. Even to those of you who didn't enter, congratulations to you, too.